"My decision to join Saferoad holds special significance for me," she begins, "as the company's origins trace back to Ørsta, my hometown. Recognizing that the company's success directly contributes to the local community strikes a chord with me." Åsne's background is a tapestry of diverse experiences. Growing up, she lived in Ørsta, Oslo, and Florence, even spending an exchange year in the south of France. Her international exposure is further enriched by her American heritage through her father. This intercontinental connection instilled a profound appreciation for diversity—a guiding principle that continues to shape her professional journey. 
After her studies on the American east coast, Åsne embarked on a master's degree in international political economy in London. This academic pursuit laid the foundation for a career rooted in purpose and an unwavering commitment to effecting positive change. Transitioning from academia to the corporate realm, she joined a graduate program as a consultant, focusing on HR and organizational development. Over a span of 4-5 years, she honed her skills, becoming adept at fostering growth within different organizational landscapes. 
Her most impactful contributions, she notes, came when she transitioned into sustainability-focused roles. At Hydro, she contributed to building a local coalition for economic development near Hydro's major production facility in northern Brazil, a significantly underdeveloped region. Initially funded by Hydro, this coalition united NGOs, local officials, indigenous leaders, and community members to drive local development, particularly in education and jobs. The enduring success of the coalition, still thriving today, stands as a testament to her sense of accomplishment and underscores her unwavering commitment to both sustainability and the upliftment of communities. After Hydro, she ventured into the realm of private equity, working with an impact fund in private equity, investing in companies offering solutions to sustainability challenges. This dual experience in both industry and finance further solidified her dedication to aligning profitability with societal well-being and sustainability. 
"At the same time as I was considering taking the role at Saferoad, my father was involved in a serious car accident in India. Thankfully, he has since recovered. Amid this career juncture, the accident underscored the significance of road safety for my family and me, making my decision resolute," she tells. The role not only provided an avenue to steer ESG efforts on a group level but to contribute to the organization's growth while leaving a meaningful impact on society.  She continues, "I want to work somewhere meaningful, where I can help make a positive impact to people and to society. Road safety and infrastructure is so important to society. And, on top of that, if I can contribute to making this industry more sustainable, that's an incredibly meaningful job." 
Åsne emphasizes building trust, understanding organizational dynamics, and identifying challenges and opportunities as crucial to her role. Effective communication, she acknowledges, is pivotal in nurturing meaningful relationships and fostering a collaborative environment. "I view myself as a facilitator, driving Saferoad's sustainability journey and promoting a collaborative climate to collectively strive toward ambitious goals," she concludes. 
Beyond the professional sphere, she finds time to think and reflect while running, a reflection of her steadfast approach to both life and career. At home she enjoys cooking and spending time with friends and family, alongside her partner, Sanjay. Travel remains an ever-present element in their life, as they journey between family in London, Paris, Ørsta, Düsseldorf, and Wisconsin. And of course, there's their beloved feline companion, Milo. 
In a world yearning for leaders capable of navigating the intricate interplay between business and sustainability, Åsne stands as a role model for purpose-driven leadership. Her journey exemplifies the power of aligning personal passions with professional endeavors. As Head of ESG at Saferoad Group, she continues to light the way towards a sustainable future—one purposeful stride at a time.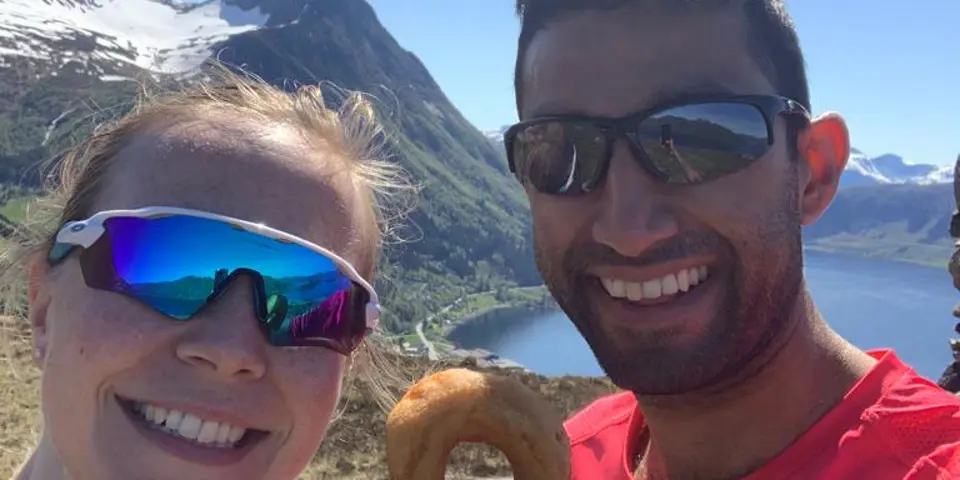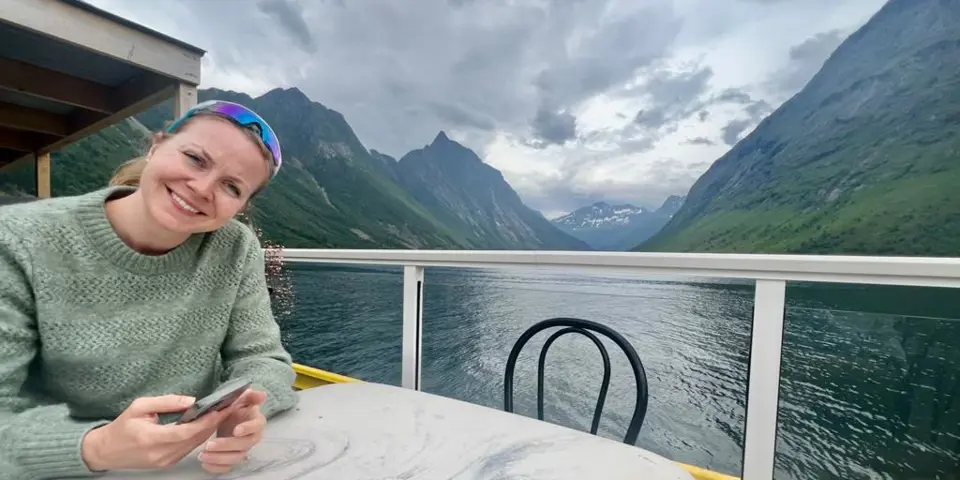 Three quick questions
Morning commute or afternoon return?
I'm undoubtedly a morning person. Love the promise of a new day!
Commute: podcast, music or silence?
Podcasts when driving, and music on public transport.
Preferred Travel Destination: city, beach, mountains, or woods?
"Beaches hold a special allure for me. The warmer climate of the typical beach destination offers better greens and fruit – and often more relaxation than other destinations.